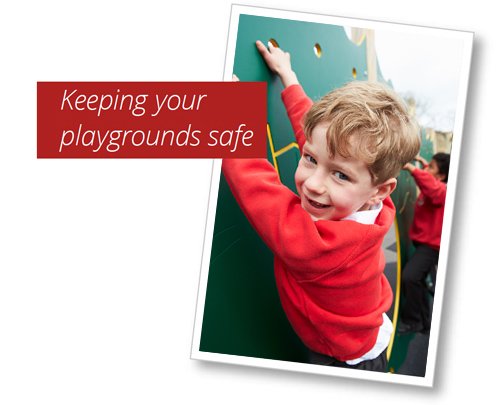 This is a new qualification for Routine and Operational Inspections of school play areas.
We have identified a need for a new qualification which is specifically aimed at schools managing the routine and operational inspections of their outdoor playgrounds.
This is a 3 year, RPII accredited qualification. It is an image based written and practical assessment, which can be carried out at one of our examination centres.
Subjects to cover:
Scope of Qualification
Risk assessment
Reporting Procedures
Inpection Procedures
Legal Aspects
Immobilisation of Equipment
Timber
Steel
Plastics
Rope
Chains and Connections
Tyres
Different types of surfacing
Cleanliness
Vegetation
This qualification is ideal for anyone responsible for managing, inspecting & maintaining school play areas such as:
School Site Managers,
PTA Members,
Head Teachers,
Nursery Teachers.
Equipment covered:
• Activity Trails
• Ball Shoots
• Play Panels
• Climbing Frames
• Multii Plays
• Multi Use Games Areas
• Outdoor Classrooms
• Ancillary Equipment, Benches, Bins, Gates, Fences
• Any Other Static Equipment
• Tyre Trails
• Safer Surfacing
Equipment Not Covered:
• Swings
• Rocking Equipment
• Rotating Equipment
• Wheeled Sports
• Any Other Equipment With
• Dynamic Movement
For more information on this qualification please contact:
Noel Harris
+44 (0)2476 693787